1. How did you came up with the name of the band?
"Maniac" is a famous song of the 80s. Jack Maniak came to me pretty quickly. Jack is the hero of my albums; a teenager who have special abilities.
2. Do you have a standard procedure of creating a song? Do you just jam around or is there a main riff and the track is build up on it?
It depends, I usually start with a powerful melody; then i construct around this. Or I start with an introduction and I find riffs or melodies to go on. I try to adapt sounds for each story of my songs.
3. What are your influences and what kind of music do you hear when you are at home?
I have metal roots, I play in 2 other bands Idensity (death metal) and Område (avant-garde); my main instrument is drumming but I play more keyboards now. My drumming experience gives me what I need to find good grooves (even for the bass which is very important in synthwave). I don't listen to metal anymore (or just a few), I am back in the 80s for the moment.
4. Which is the one album you can't live without?
Queen - Greatest Hits II
5. What's the first record you've ever bought?
It was Megadeth "youthanasia", Iron Maiden "Live After Death" the same day!, great visual and powerful sound.
6. Name a band that you would like to share the stage or tour with?
Probably Carpenter Brut or Volkor X; I like the approach of Carpenter with live instrument (including drums), it merges the metal and electro world.
7. Did the internet and specially the blogs helped to spread your music around the world? Name a place (country) that you were surprised to know your music has reached to?
Yeah we need a good support to spread our name, I have the chance to have Jet Set Trash as a label but we always need more and more visibility; Jack Maniak just started few weeks ago but my other bands had reviews in Peru or Mexico for example.
8. Do you support the idea of bandcamp where fans can decide the price or services like spotify?
Well it depends, there are good and bad points on it; digital release are the future and you can discover a lot of bands with it and at a lower price; the key is to do music for passion,if you have to earn your life with music, it is definitely not the good way.
9. Where do you see yourselves in 5 years?
Well the only thing I know is that I will always do music. I don't know in which terms but I could do it alone in my room if I have not enough money to spread it.
10. Is the artwork of an album important nowadays in the digital era?
Yeah it is very important, the artwork has to fit with the spirit of the project, well I should say it is better because not everyone can afford to pay professional artworks.
11. What is you favorite album cover?
Mine of course, Jack Maniak - Code 403 cover done by Julian Gamella :)
I like Jeff Grimal's art too, he made impressive paintings for Område project.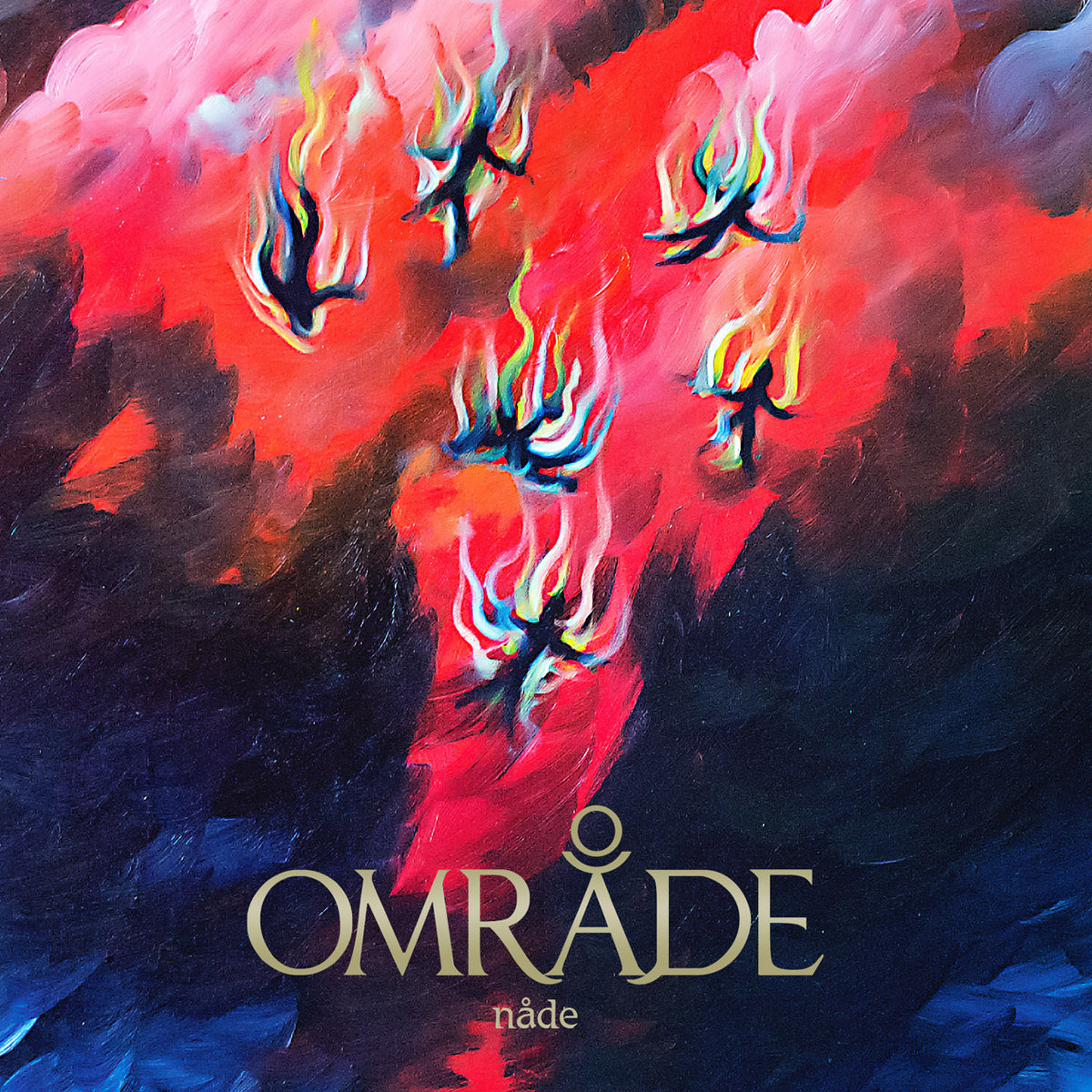 12. It seems that a lot of people are turning on vinyl again. Why do you think that is and which is your preferable media format?
I think vinyl replace temporally Cd's but it is a small market. Digital and "spotify(s)" are probably the future.Cd's will be dead soon, only few labels want to work with this media
13. What's the most vivid story or moment as a band?
Jack Maniak is a one man band, so it's very special because you have to manage everything (including the costs). It's a good feeling to decide but sometimes it is hard to think of everything.I try to have joy as much as i can on what i do, but being alone make the project really alive because you have to be everywhere.
More info:
official site
facebook
twitter
bandcamp
soundcloud
spotify