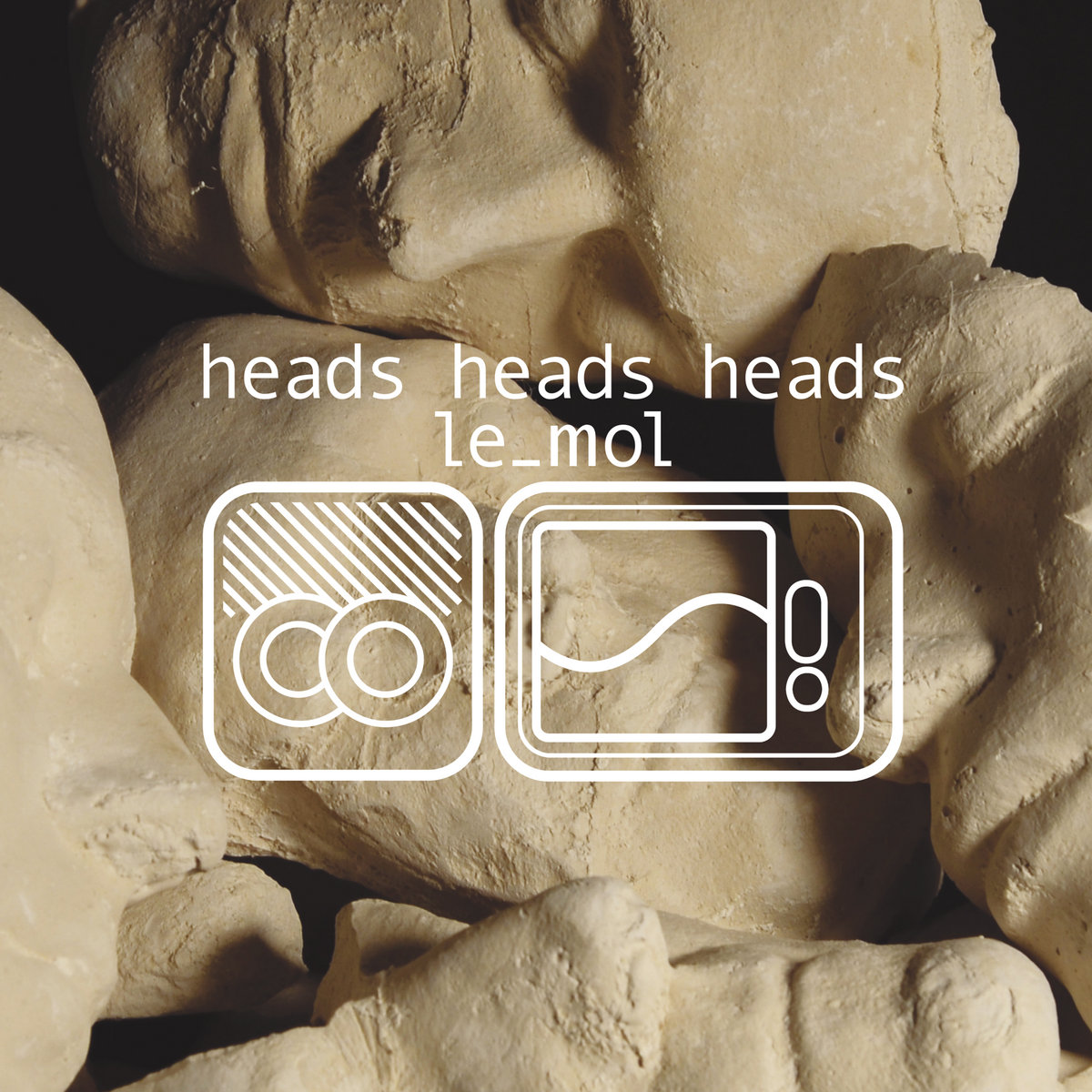 Band:
le_mol
Album:
Heads Heads Heads
Label: Self Released
Year: 2018
Tracklist
01. Inside Your
02. The Waltz King
03. le_mol Fear Mogwai
04. Temperatures Will Drop - Pekoppa
05. 7udud Lurati Ta3ni 7udud 3alami
06. Chameleon
07. The Sun Like A Sneaky Keyhole View Of Hell
Streaming / Buy
"Heads Heads Heads" convinces through catchy yet subtle instrumentals, which – played in loops – create a tremendous dynamic.
Riff after riff is carved into polyvinylchloride and disk, all made possible through the excessive use of loop technology. Right from the beginning, with the smooth entering of the piano that equally marks the end, the listeners mind is inspired to create its own images. In between, the duo delivers both enchantingly soft and bizarre soundscapes that are formed by the versatile and playful use of guitars (played with the bow of a stringed instrument), synthesizers, piano, and drums.
Further the music is understood in context: le_mol celebrate the harmonic disharmony. Their unconventional loop layers and overlapping song structures reflect a social life that is shaken in its foundations and which is threatened to fall into pieces. Without lyrics, using only instruments the duo creates a feeling of tightness, oppression and hopelessness in a society that is divided by populism and capitalism. The audience is invited to lose themselves in thoughts while reflecting and, as a result, experiencing the music even more intense – all while le_mol try to anchor "Heads Heads Heads" in our minds – in our heads, heads, heads.
official site
facebook
bandcamp
buy