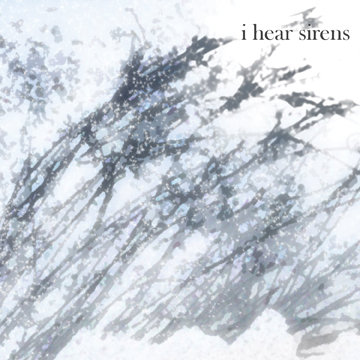 Band:
I Hear Sirens
Album:
I Hear Sirens EP
Label: Self Released
Year: 2008
Tracklist
01. This Is The Last Time I'll Say Goodbye
02. Like A Leaf From A Tree In Its Dying Season
03. September Isn't Too Far And I'm Not Sure I'll Return
04. Everything Was Black And White Except The City Lights
05. Ashes Fall Like Snowflakes, Burying The Sea
Streaming / Buy
I Hear Sirens is an American post-rock band that formed in the fall of 2005. Drawing inspiration from indie rock, post-hardcore and ambient genres their sound seamlessly drifts between haunting melodies and climactic crescendos. Despite shifting lineups early in the project, their DIY attitude and strong appeal to fans have remained intact.
For its 10th year anniversary, this post-rock landmark release, is finally pressed on vinyl by Whiskey + Wax Records.
official site
facebook
instagram
bandcamp
buy 10th anniversary vinyl