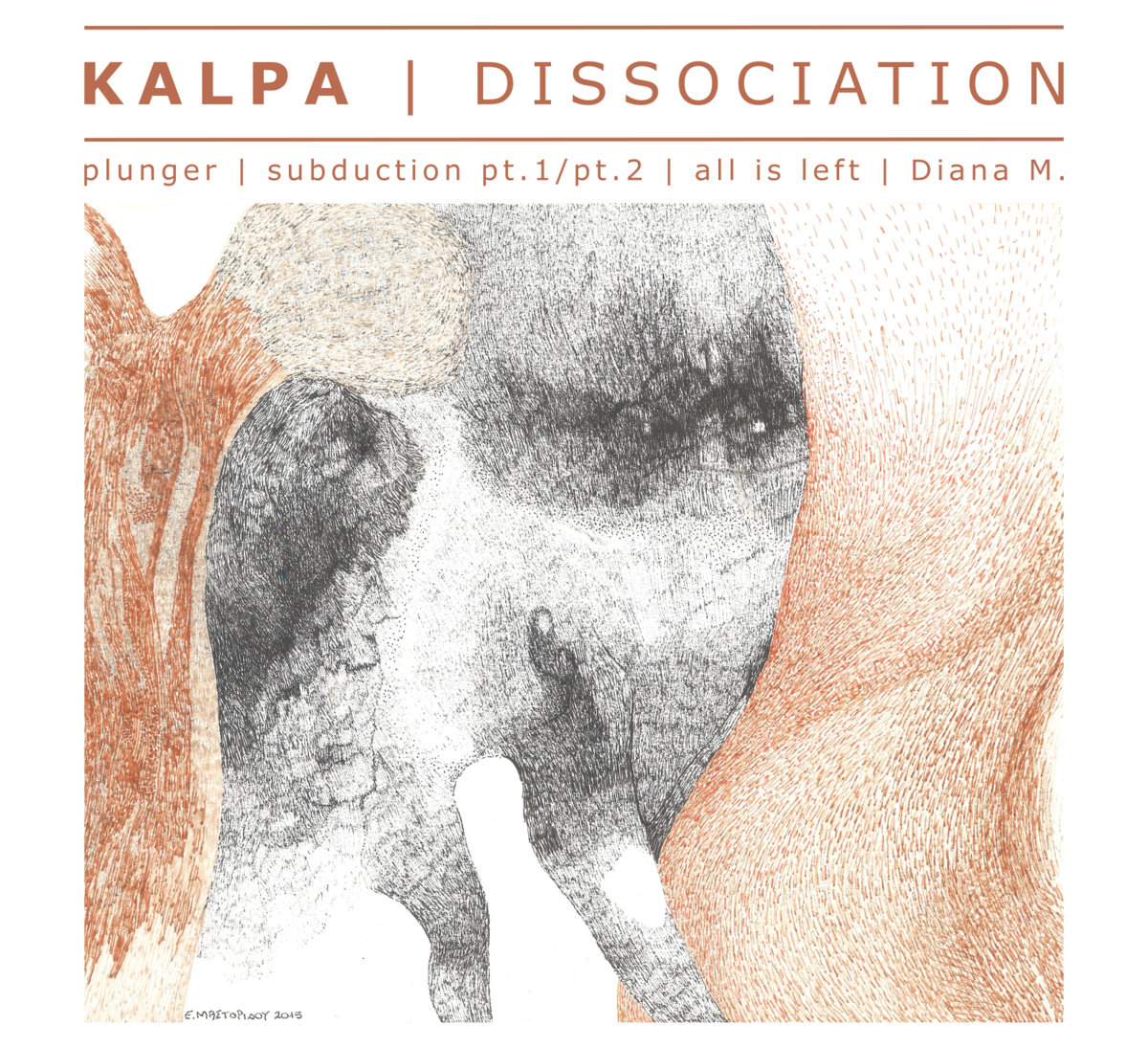 Band:
Kalpa
Album:
Dissociation
Label: Self Released
Year: 2016
Tracklist
01. Plunger
02. Subduction pt.1
03. Subduction pt.2
04. All Is Left
05. Diana M.
Download
Kalpa
is a five-piece-playing-loud collective located in Athens, GR.
Hailing from the dry south, Kalpa construct a devastating and at the same time an ethereal soundscape using for this an instrumental approach through distorted guitars riffs , heavy drumming , gloomy melodies and emphatic harmonies. Mainly influenced by acts such as Isis, Cult Of Luna, Tool, Neurosis, GY!BE, Kalpa developed a personal sound and structure. The band took its final form back in late 2012 and has since made numerous, powerful live appearances in Greece's underground local scene. Kalpa strongly stand against Nazism/fascism, racism, sexism, homophobia, state/police violence and any kind of damage imposed from one human to another.
Official Site
Facebook
Bandcamp