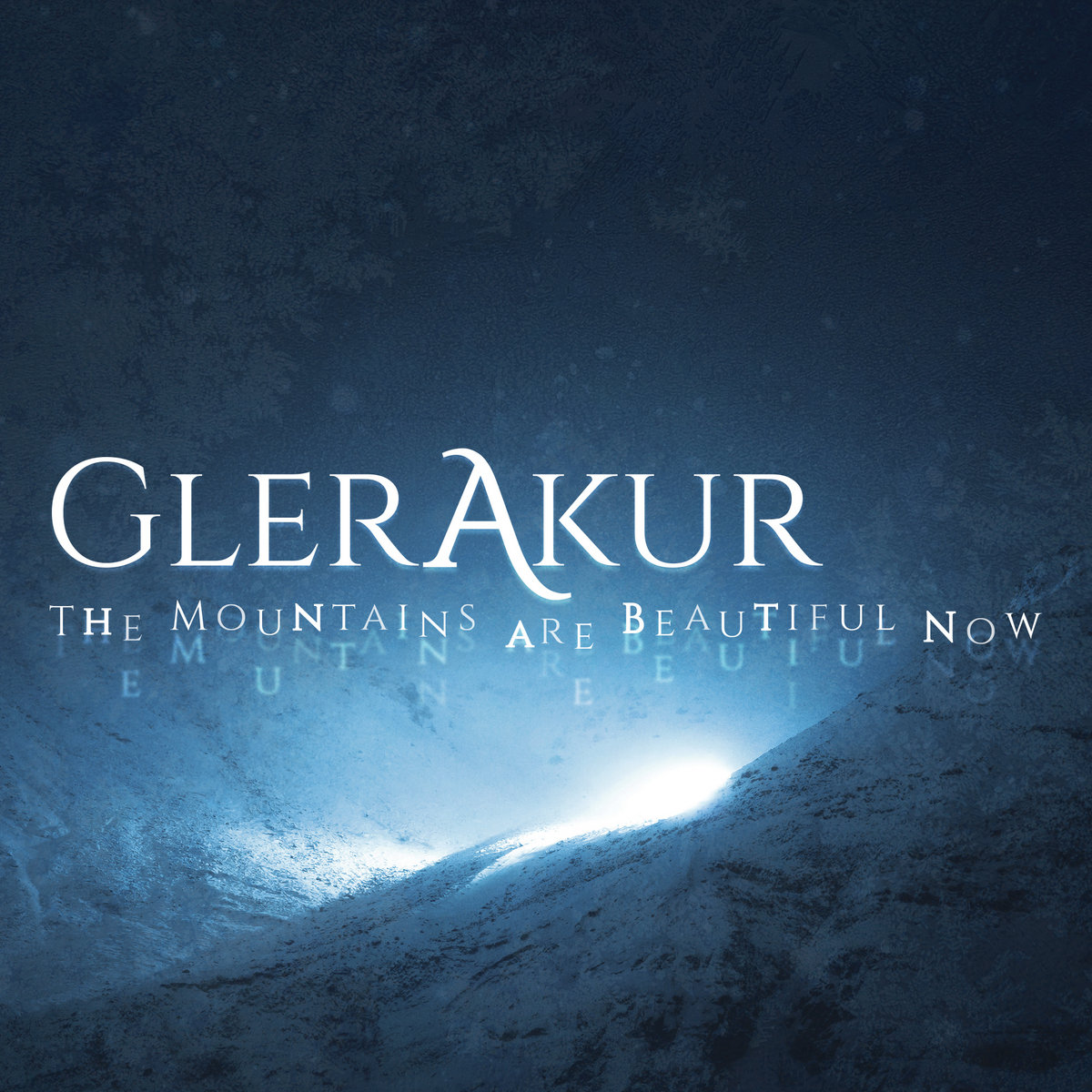 Band:
GlerAkur
Album:
The Mountains Are Beautiful Now
Label: Prophecy Productions
Year: 2017
Tracklist
01. Augun Opin
02. Can't You Wait (Album Version)
03. HallAlone
04. Strings
05. Fagurt Er Á Fjöllunum Núna
Streaming / Buy
GlerAkur is the moniker Icelandic composer and sound designer Elvar Geir Sævarsson has chosen to represent the unique cinematic music he creates apart from his engagement as a sound engineer at the National Theater of Iceland. Icelandic for 'Glass Field', GlerAkur draws inspiration from post rock, drone and ambient music, as well as black and doom metal, blending and bending sound into hypnotic waves of dreamlike atmosphere that Rolling Stone hailed as 'brutally irresistible', calling for comparison to 'Metallica covering the live half of Pink Floyd's 1969 album Ummagumma.'
"The Mountains Are Beautiful Now" is the debut full-length from GlerAkur, following the release of 2016's introductory EP, "Can't You Wait", which was nominated for an Icelandic Kraumur Award, chosen by the country's top journalists and radio hosts and bestowed annually to the best albums released in Iceland (see Björk, Sigur Rós). Written for and inspired by The National Theatre of Iceland's 2015 production of the play "Fjalla-Eyvindur & Halla" by Jóhann Sigurjónsson, "The Mountains Are Beautiful Now" was recorded with four guitarists, two drummers and a bassist in the basement bar at the Theatre.
"Fjalla-Eyvindur & Halla" made its debut in 1911. It was one of the first Icelandic plays ever written and the first piece of Icelandic literature since the medieval Icelandic Sagas to gain significant recognition abroad. Moreover, it was the first play in the country's history to be translated into other languages, among them German and English. Being a play of so many firsts, it is no wonder that Sigurjónsson's work so strongly contributed to the formation of Iceland's unique cultural and national identity. At its very heart, "Fjalla-Eyvindur & Halla" tells the ever-repeating story of how human beings are destroyed by the grinding forces of society, nature and love. The play's Herculean storyline is the perfect partner to the thunderous, skyscraping sound of GlerAkur.
Perhaps Rolling Stone said it best when describing GlerAkur, saying "What seemed at first to be huge, gray slabs of unrelenting distortion proved, over a full set's exposure, to be four guitarists issuing multiple, weaving strands of sustain and harmonic feedback, resolving into slow-motion melodies hammered into the air by two drummers."
facebook
twitter
bandcamp
Buy EU | US (Blue vinyl is available in various sites like: Storming The Base, Amazon.de)