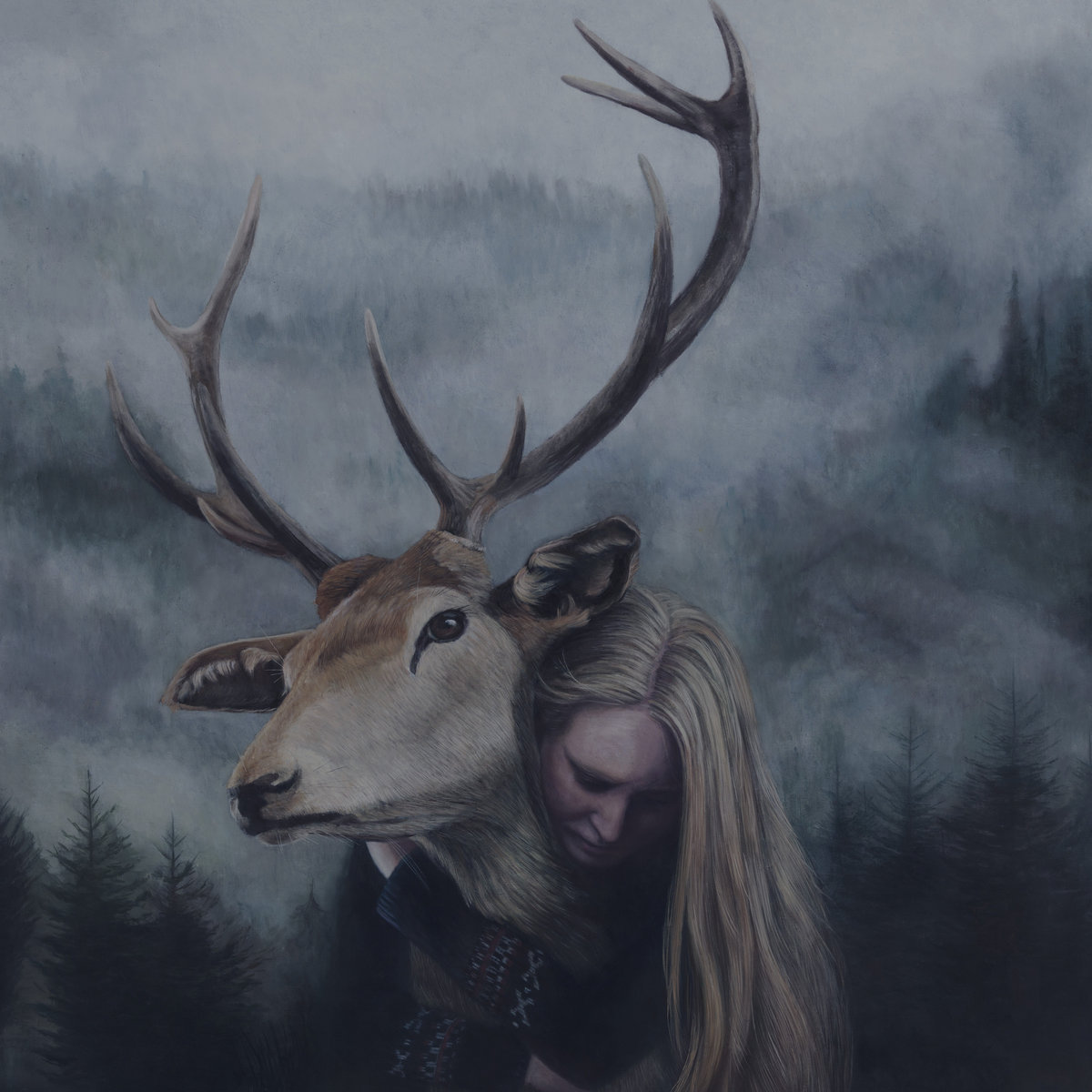 Band:
Spurv
Album:
Myra
Label: Self Released
Year: 2018
Tracklist
01. Et Løfte I Fall
02. Og Ny Skog Bæres Frem
03. Fra Dypet Under Stenen
04. Hviler Bekkenes Sang
05. Et Blekt Lys Lyder
06. Fra Myrtempelet
07. Den Gamles Stemme Brister
08. Allting Får Sin Ende, Også Natten
Streaming / Buy
There is only one thing that came in my mind when I heard "Myra" for the first time: "Faith in post-rock restored!"

It's one of those albums that you hear and you think that there is still life in post-rock music, there are still bands with originality and make you continue the search of great bands...
Spurv saw the light of day in the beginning of 2011 through a shared will to explore new musical terrains by the three friends Gustav Jørgen Pedersen (guitar, main composer), Herman Otterlei (guitar) and Hans-Jakob Jeremiassen (bass). Initially intended to be a platform for creating instrumental music in addition to other band projects, Spurv soon became the main focus of the three, who after a few months released the first demo Med enormt håp, complete with handmade cardboard covers.
Since their first live appearance at Rakels grotte (18.11.11), Spurv has earned their reputation for being an intense and emotional live act. Being particularly fond of underground scenes, the band performed a series of concerts in living rooms, art galleries and in Torpedo bookshop - including a legendary gig in their own flat, in which an audience of around 100 people packed inside the tight space.
In 2012, the band recorded and released their four-track EP "Blader som faller til jorden og blir til nye trær", which was distributed by Diger, and later released on 12" vinyl by Doognad Records. Except from the drums, which were recorded with the aid of Sjur Lyseid, the EP was recorded in Hocus Focus studio by the band and Erik Ringdal. Mix and master by Lyseid.
The EP was very well received, and got an astounding 96/100 on postrockstar.com: "The level of craftsmanship in Spurv's music is simply off the charts and the way the band is able to draw the listener in with their deep thought provoking and emotional music is something that we rarely see from young bands, let alone on debut releases. I have big expectations for these Norway Post-rockers in the future. This is a must listen to EP of 2012."
Over the years, the band has had a changing line-up, but in 2013 Simon Ljung (drums) joined as a the fourth cornerstone of the band, contributing with an aggressive, yet detailed style of playing. After appearances at the Fjellpark Festival and the Øya Festival's club program (John Dee), in addition to venues in Oslo, Trondheim and Porsgrunn, the band started working on their first full-length album, Skarntyde.
This time, drums were recorded by Rolf-Arne Strandjord, while the rest of the recording process was done by the band themselves in their rehearsal space. The album was mixed by Strandjord, mastered by Magnus Lindberg (Cult of Luna) and released by No Forevers records, 11.05.15. Artwork by Linda K. Røed.
After a sold out release concert at Internasjonalen in Oslo, the album brought the band to Vivid: A post rock festival, live appearance on national radio (P3 Ruben), shows all over Norway and Sweden, and in 2016, to Dark Bombastic Evening in Transylvania, Romania. The show at DBE was cancelled midway due to heavy rain and hale, but the band later went on stage and performed a final song for the enthusiastic crowd.
Since 2016, the line-up of the band also includes Eirik Ørevik Aadland (guitar) and Simen Eifring (trombone), adding new energy and enthusiasm to the band. In 2017, while writing and recording their second album, Myra, the band performed at the renowned Dunk! Festival in Belgium and returned once again to Dark Bombastic Evening in Romania in order to perform a full set.
In the first months of 2017, Spurv entered Malabar studio in Oslo and recorded their entire second full length album, Myra, there. The album was engineered by Martin Bowitz in collaboration with Emil Nikolaisen, mixed by Bowitz and Jørgen Smådal Larsen, and mastered by Magnus Lindberg. It includes musical contributions by Ole-Henrik Moe (picoletto, violin, viola, cello), Kari Rønnekleiv (violin), Cathy Donnelly (cello), Tore Ylvisaker (synth) and Ole Aleksander Halstensgård (fx and synth). The album cover is adorned by the paintings "Monarch" and "Sighting" by Christer Karlstad. Graphic design by Gaute Terjesson​.
In the beginning of 2018, the band signed with Fysisk Format who released Myra on 12" vinyl and CD 01.06.18.